WHO'S WHO - DRAYTON McLANE, Jr.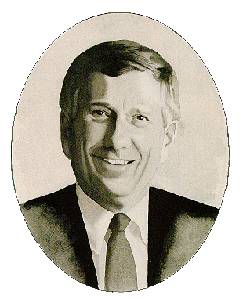 Drayton McLane, Jr. is chairman of the McLane Group, holding company that comprises a variety of diverse enterprises. He was, until 1990, the CEO of the McLane Company, a grocery and food service warehouse, supply, and logistics firm, and was, from 1993 until 2011, the chairman and CEO of the Major League Baseball's Houston Astros. McLane, Jr., was born and raised in Central Texas, Cameron, where his father, Drayton McLane Sr., owned a wholesale grocery distribution center. At age nine, the young McLane went to work for his fatherís business (a family-owned entity that had been established by his grandfather, Robert McLane, in 1894). His grandfather came from Abbeville, S.C., to Cameron in the late 1800s and worked as a farm laborer until about 1885, when he was able to buy and build a small retail grocery and in l894 went into the wholesale grocery business in a small way. When , Drayton Sr., got out of college in 1922, he went in business with his dad, Robert. McLane, Jr., spent most Saturdays and summers during his teen years sweeping floors and learning various aspects of the wholesale grocery business. He graduated from Yoe High School in 1954.
After earning his business degree at Baylor University in 1958 and a masterís degree in marketing at Michigan State University in 1959, McLane, Jr., was planning on working for Kraft Foods in San Francisco, but after he returned home to visit his family, he decided to stay and work for his father. His first job assignment was to be on the second (night) shift loading trucks, but at that time the business employed 67 workers and 19 of them loaded the trucks at night. He was quick to remind his father that he had been to graduate school, and he thought that he would be placed in charge of the workers loading of the trucks. But his father decided that even with Drayton's education, he would still have to win the support and admiration of the workers. For 18 months, Drayton, Jr., became one of those 19 workers but three years later he moved into management as vice president of purchasing. He then served 14 years as general manager of operations, before becoming president and CEO of McLane Company in 1978 and chairman in 1992.
During his years with the company, McLane, Jr., assisted his father in building an effective grocery distribution network that served convenience stores, supermarkets, and the fast-food industry nationwide. He enhanced the distribution system by using leading edge technology to expand the family business from a three million dollar a year operation into a 19 billion dollar enterprise.
When he became President and CEO, he added 16 distribution facilities across the United States, and McLane Company experienced an average yearly sales growth of 30 percent from 1964 through 1993. He served in this position from 1965 to 1994.
In 1990, McLane Company merged with Wal-Mart Stores, Inc., and McLane. Jr., accepted the position of vice chairman of Wal-Mart. He resigned his positions as chairman of McLane Company and vice chairman of Wal-Mart in 1994 to devote more time to his responsibilities as the chairman of McLane Group, L.P., a holding company, which he founded back in 1992.
The McLane Group, L.P., based in Temple, Texas, is still a family-owned holding company that consists of McLane International, Classic Foods, Leading Edge Brands, Lone Star Plastics, Inc., M-C McLane International, CSP (Convenience Store/Petroleum), Trade Magazine. McLane Groupís latest venture is McLane Advanced Technologies (MAT) which combines Draytonís family history and experience with a conglomerate of professionals from military and commercial backgrounds. MAT was devised to bring a fresh commercial approach to the Department of Defense sector by assisting in solving logistics needs for current world situations. The group's namesake is renowned as a third generation grocery wholesaler and entrepreneur who steered his family's business, McLane Company, Inc. through a period of growth, prosperity, and change. Passing through three generations of McLane's to include Robert, Drayton Sr, and Drayton McLane Jr. this company continues to stress the honorable qualities extolled by these business leaders; honesty, integrity, and high ethical principals. Currently, McLane Group is the means by which Drayton McLane Jr. manages his many business ventures and investments.
Drayton McLane, Jr.'s, other industry accolades in the past have included serving as President of the Texas Wholesale Grocers Association (1970-1971), chairman for the National American Wholesale Grocers.
In addition to traveling extensively for his business, Drayton McLane, Jr., also devotes much time to his community, currently serving as the V.P. of the Executive Board, Boy Scouts of America National Board; he is chairman of the board of trustees of Scott & White Memorial Hospital; member, National Board of Governors, Cooper Institute for Aerobics Research; vice chairman of the board of trustees of Baylor University and member of Major League Baseballís executive committee. He is a director of the Bush School of Government and Public Service at Texas A & M University, Greater Houston Partnership and the United Way of the Texas Gulf Coast. Also, he is a member of the Baylor Board of Regents. He has been a major benefactor of the university. The new McLane Student Life Center is named in his honor.
His past civic activities include serving as chairman of the United Way of the Texas Gulf Coastís Pacesetter campaign, chairman of the board of the Childrenís Miracle Network and vice chairman and director of Wal-Mart Stores, Inc. He also has served as a member of the Texas State Board of Mental Health and Mental Retardation, president of the Baylor University Development Council and chairman of the Temple (Texas) Chamber of Commerce, United Way and the United Way Campaign. Drayton McLane, Jr., also served as the chairman of the Board of Regents for Baylor University. He also served as a member of the Childrenís Miracle Networkís national board of governors and a trustee of the South Texas College of Law. In the religious community of Temple, Texas, he has served as the past chairman of the Deacon Board of First Baptist Church.
Drayton McLane, Jr.'s, past honors are numerous and include him receiving for the second time(1985 was the first) the Boy Scouts of America Silver Buffalo Award in 2004 and being named Houston Community Partnersí "Father of the Year" for 2000. He has received the 1998 Food Distributors International Herbert Hoover Food Industry Award and the 1997 American Academy of Achievement Golden Plate Award and awarded an honorary Doctorate from Michigan State University. He was named Master Entrepreneur of the Year in 1993 by Texas A & M University and has received Baylor Universityís Distinguished Alumni Award. In 1992, Drayton McLane, Jr., was inducted into the Texas Business Hall of Fame Foundation; awarded the W.R. White Meritorious Service Award in 1991; recipient of both the 1990 Baylor University, Distinguished Alumni Award and the Anti-Defamation League of B'nai B'rith Food Distributor Man of the Year in New York City. Also, in 1990 he was the recipient of the American Achiever Award from National American Wholesale Grocers Association. McLane received the Boy Scouts of America Distinguished Citizen Award, H.O.T. Council in 1989 and the Silver Antelope Award in 1988. In 1987, he was the recipient of the Arthur Young/VENTURE Magazine "Entrepreneur of the Year" Award and in 1985 he received an award for Mangement Excellence and Achievement from the University of Georgia School of Business.

Drayton McLane, Jr., announced in November 21, 2010, that the Astros franchise was for sale. A recent regional television deal puts the Astros on a similar footing as other National League teams, and should help with the income side of this transaction. McLane said the sale was for "family" reasons, and he was joined in the announcement by his two adult sons, Drayton III and Denton. It was sold on Nov 17th, 2011 for $610 million. Baylor University announced in December 2013 that it would name its new football stadium, McLane Stadium, after "one of the most distinguished and generous alumni families in Baylor University history." The name honors Drayton McLane Jr. and his family's continuing generosity to the University and lengthy history of service to Baylor.

Drayton McLane, Jr., and his wife, Elizabeth, have two sons, Drayton III and Denton. The McLane's are members of First Baptist Church of Temple, where he is a deacon. Drayton McLane, Jr., resides with his family in Temple, Texas.
Our Vintage Sponsors