GREAT CITIZENS - HOWARD ROBARD HUGHES, JR.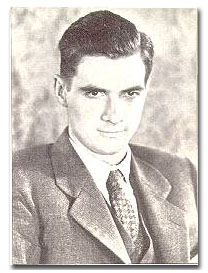 At eighteen-years of age and a student at the Rice Institute, Howard Robard Hughes, Jr., became the heir to his fathers million dollar estate. The heir to Hughes' fortune also became an aviator, moviemaker, entrepreneur and reclusive billionaire before his death in April 1976. Although he sold Hughes Tool Company, Howard Robard Hughes, Jr. became an American household name for generations to come.
Howard R. Hughes' Lasting Gift
The late billionaire's money is being used to probe life's medical mysteries through the Howard Hughes Medical Institute, America's second largest charity worth about $11 billion.
In May, The Howard Hughes Institute announced a massive infusion of funds, $600 million, into its pool of endowments. The new money will fund 56 additional scientists working in a variety of medical fields including genetics. One question to be studied: is climate change affecting the spread of cholera and malaria. Lesley Stahl of 60 Minutes reports.
Our Vintage Sponsors